Online ordering is now available within Canada!

Download our printable order form
Minimum order is 6 jars OR one gift pak plus 3 jars OR two gift paks.
Extra shipping charges may apply, depending on the order. We will contact you if extra shipping is required.
All items are shipped via Canada Post regular parcel post and all prices include GST.
We use PayPal for our checkout process. You DO NOT need a PayPal account to order. If you prefer to use just your credit card simply click on the link that says, "Use your credit card or bank account" from the PayPal checkout page. If you have any questions or concerns then please Contact Us.


Danish Mustard -*SPECIAL ORDER ONLY*
- $0.00/ea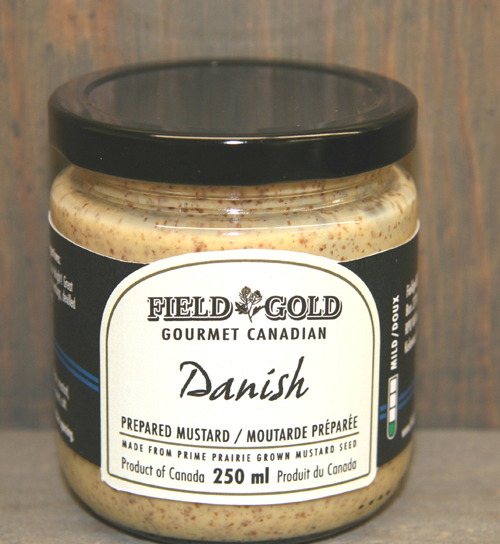 Click to Enlarge
(Mild) A sweet and Sour Delight! Great for Sandwiches, hotdogs, devilled eggs, and ham. Will remind you of Grandma's mustard pickles. 250ml jar.
Ingredients: Water, mustard, vinegar, sugar, spices, salt.