Welcome to Fieldgold Foods, home of 12 delicious varieties of 'made in Canada' Fieldgold Mustard. Fieldgold mustards are made with fresh basic ingredients sourced from farmers Western Canada. They are robust and grainy and contain no preservatives. We produce them in our health inspected kitchen in the heart of the Okanagan of BC. Continuing the proud tradition of Raginmund Mustard, we produce mustard with the traditional recipes and processes that made Raginmund so popular.
Fieldgold mustards can be used in so many ways! Check out our recipe page or submit your own serving ideas and recipe suggestions. We love to hear your feedback! Fieldgold Garlic Dill mustard goes amazing with fish and seafood. Pictured here is Salmon with Garlic Dill Sauce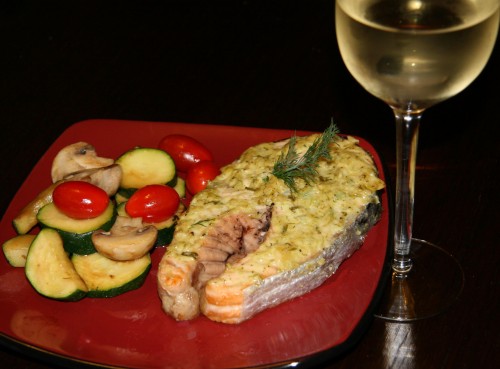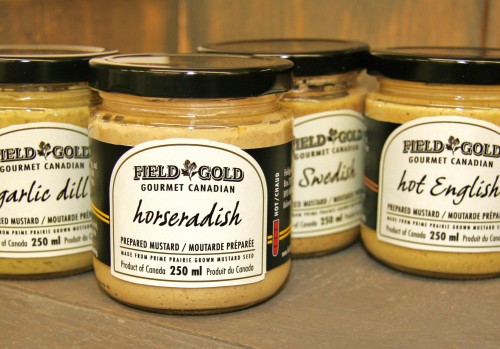 Mustard is a natural preservative and condiment that has been used since ancient times. Check out our Mustard facts. Order mustard on our order page.
Our mustard is also a great condiment for Celiac and gluten free diet requirements. Mustard seed has no gluten (see http://www.celiac.ca/EnglishCCA/egfdiet2.html) and we do not use any ingredients that contain gluten in our recipes.
We welcome wholesale orders in Canada, please contact us directly for programs and prices.